This post will be added to over time, as we present Ron's Top Decorating Tips.
These are my tips of the trade that I'm happy to share with you, so if you do undertake your own decorating project you'll be well equipped with some good knowledge to help you get the best results.
Top Tip 1
Always make sure you line your wall with a good quality lining paper when hanging expensive wallpaper.
Expensive paper can be problematic, even for the professionals, showing up every lump and bump, if you don't take the time to prep the walls beforehand.
Also, don't paste too many pieces at once and don't soak each piece for more than the time specified by the manufacturer.
Don't fancy hanging it yourself, get in touch?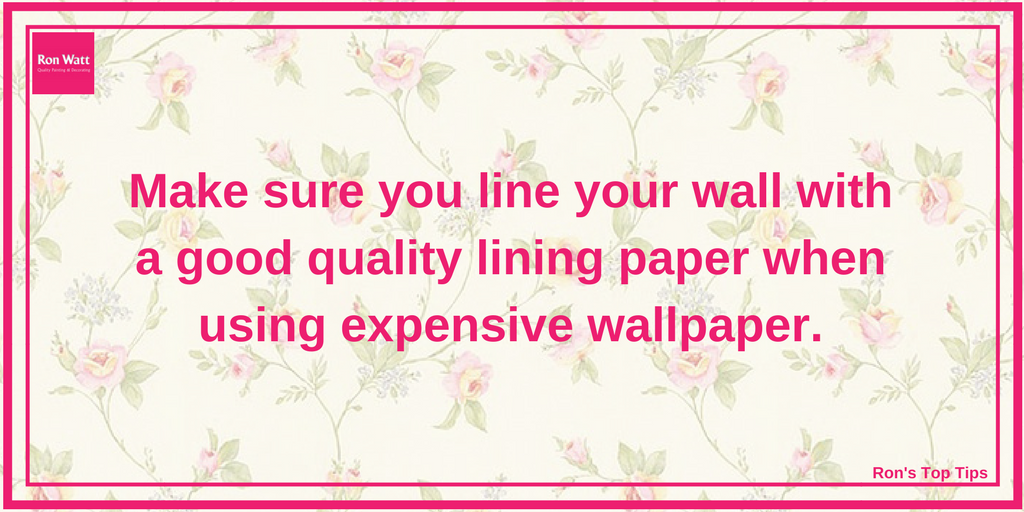 Top Tip 2 
If you're going to use wallpaper in a room you're decorating, pick the paper before you pick the paint.
It's easier to pick colour schemes out of the wallpaper and match paint to it, than try and match the wallpaper to the paint.
You'll also get a broader range of colours and shades to choose from this way.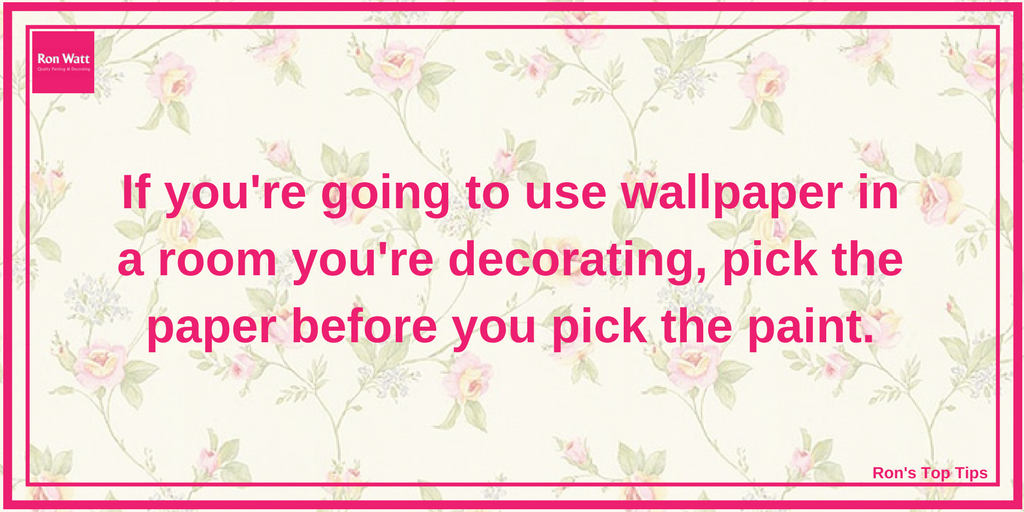 Top Tip 3
If you're decorating a kitchen, bathroom or anywhere with a tiled area and looking for a way to freshen up your grouting, without having to re do it all, try using a shoe whitener with a sponge applicator.